BOSTON ELECTROLYSIS ACCEPTS INSURANCE FOR TREATMENT OF ARMS AND THIGHS FOR FTM PHALLOPLASTY PROCEDURE
BOSTON ELECTROLYSIS ALSO ACCEPTS INSURANCE FOR MTF FACIAL, NECK, CHEST AND BACK HAIR
Call Boston Electrolysis 480-607-8121 for Safe Permanent Hair removal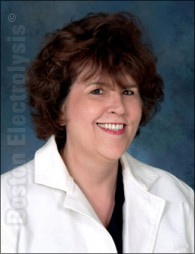 Author Kimberly Williams, R.E, Dean
Massachusetts Licensed & Registered Electrologist,
August 4th. 2023,
Introduction: My Electrolysis Curriculm
The permant hair removal of unwanted hair is a challenge for all transgender Transwomen and  transmen, for observable reasons. Unwanted hair hair problems presents a roadblock for the transgendered folks. This bars access to  quality experienced, licensed and registered electrologists due to confusion and misinformation in regards to cost and more importantly the benefits of a Masssachusetts licensed and registered electrologist. While insurance coverage for hair removal in transgendered women and Transmen is increasing, it still remains inconsistent and is a constant source of anxiety, driven by aggravation and despair for the patient and provider. All transmen and transwomen should seek an experienced state licensed and registered electrologist with a care plan tailored to their individual needs Fact I have been a Massachuetss Licensed and Registered Electrologist since 1979 and for the record and your information Massachusetts has the toughest standards and requirements of 1100 hours to become a Massachusetts licensed and registered electrologist. My curriculum consistered of an additional  500 hours of Scientific Theory with Endocrinology, Histology, Biology, Micro-Biology, Anatomy, Physiology, Electricity and Dermatology plus I had to take a two-hour written examination combined combined with a one hour Practical Examination. After successfully passing both examinations I received my license and registration to practice electrolysis in the Commonwealth of Massachusetts! In addition Boston Electrolysis provides ELECTROLYSIS DOUBLES INTENSIVES using Doubles aka Two lectrologists for legs, back and chest using Computerized Epilators For Short-Wave, Galvanic and Blend Treatments.
Specifically, transwomen must seek permanent hair removal on the face, neck, as well as other areas such as chest, back, arms and hands Pre-transgender men, characteristically seeking hair reduction on forearms or thighs in preparation of future graft sites for phalloplasty. If you are seekin unwanted permanent hair removal please call me 4806078121 to set up a consultation and working appointment. We are now offering electrolysis intensives preformed by myself and my assistant in training with four years.. However if your a currently a Massachusetts Licensed and Registered Electrologist like myself your insurance companies demand will most likelys will approve your electrolysis treatments for payment because they want or demand a state licensed and registered electrologist so you can get the best treatment possible.
Standard Electrolysis, Thermolysis and Blend-Treatments by an educated, licensed and registered electrologists will always result in achieving permanent hair removal without damage to the skin.  As with any referral for care, it is ideal to establish relationships with an experienced, state licensed and registered electrologists with a positive reputation in the transgender community. It's a known fact that plucking, waxing, tweezing, and depilatories offer temporary hair removal only and often damage the skin permanently.
Methods pros and cons of each hair growth cycle consists of three successive stages that include the Anagen (active growth) phase, the Catagen (Mid-Transitional-Stage), and the Telogen (Dormant Stage). Time in each phase can vary by location, from an Anagen Stage of one to two months on the body and up to two to six years on the scalp. Patterns of hair growth may also vary based on gender and ethnicity. The effectiveness of both methods relies on the time of each hair growth phase with the ideal response being when hairs are in the active Anagen growth phase. They always require multiple sessions, and since effectiveness is approximately 85-95%. An experienced and currently licensed and registered electrologist always achieves the best results known as complete hair removal. Lastly, lifelong treatment is not required to achieve the sustained to induce and effect permanent hair removal.
Why Laser Hair Removal is a scam? The use of lasers is not considered a medical procedure because the course required for certification is only 50 hours long and at best, can only claim permanent hair reduction. Laser Hair Removal emits cancer causing ultra-violet radiation.  Unfortunately, the lasers cannot treat blonde, white, gray, red, or mix colored hairs. In addition, temporary laser hair removal offers the use of light to supposedly target dark, coarse hairs. In many cases the laser treated hairs lighten after treatments to become white or grey which they know cannot permanently kill the hair. Laser hair removal techs also know that the pigment in dark hairs cannot absorb the light to create heat that is transmitted down the base of hair shaft to destroy the root of the follicle without causing severe third degree burns of the skin.
Electrolysis Treatments are typically once or twice a week depending on the treatment location as the hair growth stages vary by area. Safety and effectiveness may vary depending on the platform used patient skin type and hair characteristics. Laser hair removal is generally ineffective on thin, light, red, blonde or gray hairs. The FDA has approved electrolysis for permanent hair removal which has not been proven. Patients are required to be evaluated by a state licensed and registered electrologist prior to being treated for SRS aka sexual reassigment ssurgery. Regulations on the qualifications and licensure of the electrologist vary by US state, with some states requiring a state licensed and registered electrologist. In the end most laser parlor operators do not have a physician on staff to approve the treatment.
As with any light-based treatment that uses selective photo thermolysis, overheating does result in third degree burns, redness, blisters, burns, and hyper or hypo-pigmentation. It is suggested that patients with a history of herpes simplex outbreaks should be aware of the potential for a light-stimulated outbreak (in treatment area. Treatments should be avoided when photosensitizing medications are being used. Do not treat areas of active infection. Flashing lights have been known to induce seizures in susceptible patients, so patients should be screened for this risk. Treatments on the face require occlusion of both eyes to protect from retinal exposure and damage Protective, wavelength specific, eye-ware is used during non-facial body treatments.
Electrolysis involves use of an electric current using a very fine needle-shaped probe to destroy the root of individual hair follicles. There are threetypes of electrolysis, galvanic (direct electrical current produces sodium hydroxide which is a chemical reaction), Thermolysis also known as short-wave produces heat and Blend (combination of Galvanic and Thermolysis). Since electrolysis involves direct mechanical and the internal destruction ofthe root, it can be used on all hair colors and skin types. Electrolysistreatments are typically once or twice weekly and lasting up to 1 to 2 hours, based on the skill level on the electrologist. You pay for what you get and an experienced skilled licensed and registered electrologist can treat up to 500 hairs per-hour without sacrificing accuracy treating each individual hair.
Some may think it may be time consuming and costly, however it is very effective and superior when used to treating hairs that have not or will not respond to temporary laser hair removal. Newer technologies with computerized state of the art R.A. Fischer Computerized Epilators with a skilled electrologist offer a more comfortable treatment and may be safer than older model machines. As the current is increased, so is the heat produced, resulting in improved effectiveness. Electrolysis is FDA-approved for permanent hair removal. In the US, electrologists are licensed in their state of practice and practice independently. However, one must be aware that 18 states do not license or legislate electrolysis in any form ormanner, including.
 Alabama
 Alaska
 Arizona
 Colorado
 Georgia
 Kentucky
 Minnesota
 Missouri
 New York
 Pennsylvania
 South Carolina
 South Dakota
 Texas
 Virginia
 Washington
 West Virginia
 Wyoming
LIDOCAINE AND ANESTETHIC INJECTIONS
Without a doubt it is my professional opinion that excessive pain from electrolysis is caused by poorly uneducated non-licensed electrologists. When a patient is gun shy from a previous non-licensed electrologis it will take longer to win over their confidence. However, the response to each treatment should be based on accurate insertions are based on location and comfort of  your treatment.  Regarding insurance for electrolysis you must make sure your that your electrlogist is currently licensed and registered  as an electrologist. In addition certain requirments by the Massachusetts Massachusetts State Board of Electrologists may apply.
Authored by Kimberly Williams, R.E.,Dean
BEWARE OF FAKE ELECTROLYSIS SCHOOLS AND FAKE CERTIFICATES
 Arizona State School of Electrology (Never Existed)
 Rocky Mountain Laser School (A 50hr course to become Laser
Operator)
 Certificate of Achievement Altus Medical Is Paper Certficate
 Certificate of Achievement Candela
 Certificate of Achievement LightSheer
 Certificate of Achievement ESC Medical Systems
 Society of Clinical and Medical Electrologists Is An Organization for Non-Licensed Electrologists
 International Guild of Professional Electrologists Closed Out of Business
 Arizona Association of Electrologists Closed Only Had Three Non-Licensed Electrologists For Members