JOKESTRESS.COM EXPOSES  THE HAIRTELL HATE  GANG & MOB OF INTERNET ASSASSINATION
WHO IS THE WORST ELECTROLOGIST IN CANADA?
CONSUMERS BEWARE 99% of THE ELECTROLOGISTS ON HAIRTELL.CON ARE POORLY EDUCATED NON-LICENSED ELECTROLOGISTS
BEWARE THIS ARTICLE WILL EXPOSE THE QUACKS THAT POSE AS  UNEDUCATED PROFESSIONAL ELECTROLOGISTS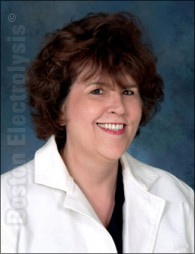 Authored By Kimberly Williams, R.E. Massachusetts Licensed & Registered Electrologist
 Boston Electrolysis 7330 East Earll Drive Suite J Call 480-607-8121 For an Appointment
All About Seana Richmond CE (aka Iluv2zap)
READ OPEN LETTERS AND COMPLAINTS BY SEANNA RICHMOND CERTIFIED ELECTROLOGIST
Open Letter: 200+ Trans Women and Transfeminine .. TransAdvocate
Zinnia Jones: 100-Plus Trans Women Stand Against …andrea James
PFLAG – Bergen County
Zinnia Jones: 100-Plus Trans Women Stand Against Andrea James
: An 
Open Letter
.
April 14, 2014, Blog, Latest News,

Transgender issues,.
Calpernia Addams and Andrea James
Do Not Speak For Us.
1. Absence of good-faith arguments.
Andrea James variously describes trans women who take issue with RuPaul as " …
 Open Letter: 200+ Trans Women and Transfeminine …TransAdvocate https://www.transadvocate.com
› open-letter-200-trans…

Calpernia Addams and Andrea James do not speak for us. 1.Absence of good-faith arguments. James variously describes trans women who take issue with RuPaul as " …
ALL ABOUT SEANNA RICHMOND CERTIFIED ELECTROLOGIST OTTAWA, CANADA
SeannaTG Richmond Iluv2zap Usurps Mike Bono's Throne and  has Becomes Supreme Electrologist II
          1451 Chatelain Ave, Ottawa, ON K1Z 8B2, Canada
SeannaTG Richmond claims she has become The Supreme Electrologist II the best Electrologist in the known world, the Known Universe and Galaxies and beyond and yet to come forever and ever has usurped the throne of Mike Bono Supreme electrologist 1 of the world, the Galaxies and beyond  and yet to come forever and ever. What does the former Mike Bono former Supreme Electrologist 1  have to say? For the first time in his Imperial Reign Mike Bono former Supreme Electrologist, said, "No Comment" For the first time in his imperial reign Mike Bono shocked the world with his total silence that did not have one iddy biddy word to say! Every one was struck in awe and the relief of the silence. 

Seanna Richmond claims she developed a compulsion for electrolysis several years ago when she realized that being a bearded lady and electrologist did not fit her Professional Persona However Seanna realized her beard had to go. Therefore little Miss Seana took on the challenge of removing her beard however she never mentioned while a student at Swanson Electrolysis Institute she received free electrolysis treatments. Seana never mentioned that tradition and gave credit to her fellow electrolysis students in any form or manner.  She claims that she alone and all by lonesome used her self patented DIY Electrolysis Technique. I am not laughing because when she said I took on the task of herself-removing the beard on her face. However when Senas posts she angrily complains she still has hair on her face, and neck hair will not not fall out. She mentioned she had extensive temporary laser hair removal that caused her to contract Acute Paradoxical Hypertrichosis and her beard has now become resistant to electrolysis. If you want to learn about Paradoxical Hypertrichosis go to the dead center of the front page of Http://www.BostonElectrolysis.com  and look for the red text were it says Paradoxical Hypertrichosis and the article is there. However you know nothing about Electrolysis in any form or manner and seven years your still have your unwanted hair problem. 

Seana you need to to be aware and realize the truth that non-licensed electrologist James Walker the VII is quite terrifying and you are the the lesser of two evils because you looked at the other while your buddy James Walker the VII stole money money from someone who worked and saved money only to have it stolen by the Electrolysis World Champion James Walker the VII. No one will ever trust you for supporting James Walker VII theft of of money. Seana do you realizes that licensing is meant to keep the riff raff out of the profession. Someone that was licensed or professionally educated would not let them near their face with an electrolysis needle anywhere near their face. Laser techs at the place If your not a licensed and registered electrologist your nothing and you have not invested and  worked hard work to earn a license as have professional certifications to become a real electrologist You can really screw up people up with electrolysis and laser equipment, People will walk out your door. I tell people to ask the Electrologist how Come You You Are not a licensed and registered electrologist?

 Seana I know James will tell you that shaving does not cause hair growth. Well Seana you can cut your hairs and your complexion will improve. Seana if shaving does not cause hair growth than in your own words why do you say my hairs will not stop growing on my face and neck? Senaa I am a Massachusetts licensed & Registered electrologist with 42 years of experience. Seana your taking bad advice from poorly uneducated non-licensed electrologist who has no professional education. In addition Sena shaving after your electrolysis treatments really damages your skin and that's why your face and skin looks horrible.  Seana you claim, "That you have dedicated yourself to learning all there is to know about electrolysis." Well Seana what you know about Electrolysis would not fill," Tinkerbelles Thimble," Seana let me say this were,"You claim that you alone have had the great fortune to learn from some of the best electrologists in the world, and to earn their recognition and respect." Seana that is one whopper of a lie and I am laughing so hard because at best your a rank amateur novice. Here's some free advice go to a real electrolysis school were you can learn from lectures, reading and how to think that uneducated non-licensed electrologists cannot become great electrologists. Maybe after becoming a licensed electrologist you might be classified as a "Novice." Seana are you aware the Massachusetts has the toughest standards and requirements to become a Massachusetts Licensed & Registered Electrologist. You have no idea that you have to work at school and not skip through it and the graduates I know achieve  Intellectual Pride is a special category and property that possesses intangible creations of the basic human intellect. There are different kinds of Standard intellectual Property, and some countries recognize them more than others. The best-known types are patents, copyrights, trademarks, and trade-secrets down are passed down to members of their family.

Seaana says regarding her own treatment she sought to share her skill with others. Seana you claim to be a strong consumer advocate and seek to educate others is so gauche. Seanna it's getting deep and as much you hate Boston Electrolysis is the best source of free information and the reason you are a non-licensed electrologist is your buddies hate intelligence because my articles are spot on accurate and free. What a joke that you say your proud of your association with all the hate-mongering uneducated non-licensed electrologists at hairtell.con who took you under their wing and advised you not to move on were you will stagnate and permanently stay on as a rank and file amateur. Your sure know how to kiss Comrade Andreas James butt.

Gee wizz your  a graduate of Swansons Canadian Institute Of Electrolysis and that's just the beginning of your education. You claim to have completed a 500 hour electrolysis course and earned the lowest title of Certified Electrologist. ​I am also a member of the United Federation of Planets. Wow its like Star Trek but Seanna the word I is your favorite word and that's Andrea James favorite word also.

Seanna can you prove you specialize in PCOS and Endocrine disorders? Where's your proof?  Seana you say your clinic is an LGBTQ safe space and all you to do was was click yes on Google. Seanna as a new transgendered person you have not faced the worst case scenario for permanent hair removal, overcome it, and helped others do the same.  Seanna every licensed and registered electrologist treats all patients with respect but you have issues against Transwomen who worked hard for three years to become a Massachusetts State Licensed & Registered Electrologists. However I must say when it comes to hating your own kind you and Andrea James and James Walker really know how to hate your own kind and in the end it will ruin you before you realize it. Maybe I should have mail that letter. Seanna you claim your so great but you know very little.

Seaa Richmond C.E. you are struggling to build a professional reputation over the last few years however in regards to your bashing state licensed and registered electrologists your a failure and when you want to be considered a licensed professional electrologist you will fail the dual examinations I actually believed you would respect the cardinal rule that electrologists don't bash electrologists. However since you let Andrea James teach you to hate and to do your thinking for you your just another non-licensed Hairtell Quackeroo with a minimal title. On the other hand you should be thinking about moving to California which has on the job training to become a licensed electrologist. Or you go to electrolysis school in Massachusetts who might credit you fifty hours towards your requisite 1,100 hours of training. Plus your children could attend some very fine schools. But your not willing to learn from the best and most experienced electrologists in USA. Copyrighted By Kimberly Williams R.E.
SEANNAA WHEN ONE TRANSWOMAN OR AN AFRICAN-AMERICAN KNOWN AS JAMES WALKER VII MISGENDERS TRANSWOMEN ANOTHER IT BRINGS ALL OF US DOWN AND MAKES ALL OF US LOOK BAD. FACT JAMES WALKER THE VII IS NOT GAY, NOT LESBIAN, NOT BISEXUAL AND IS NOT TRANSGENDERED NOR IS HE A FRIEND OF OUR TRANS-COMMUNITY IN ANY FORM OR MANNER PERIOD.  JAMES WALKER IS A PREJUDICE HATEFUL LIAR TRYING TO INTRUDE AND FORCE HIMSELF AND ESTABLISH HIS DEMEANING WAYS INTO OUR TRANS-COMMUNITY SO HE CAN PROFIT FROM US BY HIS DIVIDE AND CONQUER TACTICS. JAMES WALKER THE VII IS NOT A FRIEND OF THE  TRANS-AMERICAN-COMMUNITY BECAUSE HE USES HIS SPECIALIZED FORM OF PREJUDICE, BIGOTRY AND HATRED TO HURT TO HURT AND CAUSE PAIN TO MEMBERS OF OUR GLBT COMMUNITY. GOOD BY JAMES WALKER THE VII YOUR NOT ONE OF US PERIOD AND TAKE YOUR HATE WITH YOU!
ANDREA JAMES SAID ON HAIRHELL BELOW AND I HAVE NOT INSERTED THE TRUTH IN BOLD TEXT
You said you came across my website while researching licensing information. Then I read Andrea's pages of deceit which are lies. SeannaTG you called me a nutjob and you must be a 20 year Burnout of System Engineering and a qualified MCSE and Microsoft exchange certified nut who is a stinking liar? My Boston Electrolysis website gets 60,000 hit per month and if you had been truthful and polite I would have written an article about you and given you some pointers and instruction how to break your hate tactics learned from James Walkers the VII and Andrea James who never attended an accredited electrolysis in any form or manner and failed his Certified Professional Electrologist examination made for simpletons like him. Seana Richmond CE aka Iluv2zap watch his video were he dimples every insertion which means all the hairs will come back. Seana Richmond CE aka Iluv2zap you need therapy and when your kids watch Mommy all the time begging for a cheap gratuity that makes you a questionable parent because your children will grow and say my Mommy was paid to hate people by Andrea James. Your children will grow up hating people just like you, just like you. Your lies, lies and lies and if I really hated you I would report you for for being a poor example for a parent. Your children will grow up to resent you because your transition comes first over them. If your going to have children than wake up because they come first over everything you want! Than you say below and you reply with another lie and how much did she pay you? When you said, "Oh well I suppose I'm setting myself up to be "another comment" and earned a special place on my site. Until today I never said one word about you!
Heck, you replied maybe it will cure my sons Autism, make the hair fall out of my face and earn me that certification I'm working so hard to attain.  Seana Richmond CE aka Iluv2zapI know I Autistic people and when your children watch you lie and the only reason you have not completed your transition after 7 years is because of your self-hatred were you loathe yourself and others is totally disgusting and your lying is the worst thing you can do! How does that you make feel? I have never met you and when the Chief Bully Andrea James tells you to hate you jump out of your skin and she throws you a bone and your life is over. Does it make you feel like a man again or a woman? .  You need to buckle down in therapy and you might complete and get through your transition in one piece. 
You say I can tell you, having seen andre James posts across a half dozen TG sites and talked with her many times, I have seen or met me. I just cant believe, that anyone has put up with that libel on the web for over a decade. Well my little pretty you reap what you sew and Fino Gior told Andrea James to stop hating and she refused and that's why people say," Just Google, "An Open Letter to Andrea James and Calpernia Addams" It just amazes me how many people have written off Andrea James and Calpernia Addams as people that are full of Hatred were there hate turned the Trans-Community against them. Fact I did not give into Andreas James hatred, lies and bullies that you assist and James James Walker and you are his underling and Fellow Trolls of inhumanity and hatred. Tell me, Seana Richmond CE aka Iluv2zap,  Does that make you feel proud to be a member of "Organized Hatred Gang?" or will become engaged and marry James Walker the VII?
Seana Richmond CE aka Iluv2zap I am going to give you some free advice and you need therapy to save your life and your children's life's and that you are totally responsible for them and you hate being saddled with that responsibility but it takes two to Tango! . It's time you stop hating and blaming me and other people for your problems ragging on me to relieve your depression and anger. Stop the lying and you will feel better, If you were the great self-taught DIY electrologist you claim to be you would be successful. You think the electrolysis school your graduated from was hard? If you were such a success as an electrologist you would stop spewing lies and slandering people in front of your children! I don't care what you say because your a sadist that lies for a gratuity to relieve your pain.  By the way Andrea James and James Walker compromised you and made you their pet liar and future patsy where you confessed and toook the blame for Andrea James for copyright theft and that post you made will haunt you as not being to trust you and I mase a copy. Did you know James Walker came to my office without an appointment and threatened my life. If he's such a great electrologist than how come your face is not cleared up? I looked at your photographs and it' obvious you you need to see an Endocrinologist to have your endocrine glands fully evaluated and than find yourself an educated licensed electrologist because they can tell when something is wrong with your hormones that are out of sync.  You think Electrolysis is quick easy money but in reality it's hard work that requires diligence and  intelligence and the will to succeed.
Seana Richmond CE aka Iluv2zap the last item will be when you get squared away and apologize to me. If you do so I'll will give you course on how to insert the electrolysis needle correctly and advanced techniques. All the articles on BostonElectrolysis.com are written by me and what you don't know about electrolysis is the reason you have not cleared up is so evident and if you had taken 90 hours of Endocrinology like myself and your doctor was the Dean of Harvard Medical you would know. You can see and the Deans letter  of thank you on the center of the front page o f Bostonelectrolysis.com is where I lectured at Harvard Medical School from 1983 to 1987, The letter is to me for lecturing at Harvard Medical School and just click the Diplomas.  The difference between me and you is I worked my way through electrolysis school with no help from anyone and I scored a 90 on my Dual Massachusetts Electrologists State Board Examinations and went to the best school. You call me and other people crazy makes you a failure and I learned so much at Harvard Medical School and I had library card to the Countway Library at Harvard Medical School for four years and I learned more than you can imagine. You cry you had it so tough is a lie  and I will take a polygraph to expose your unwanted hate campaign of lies against me because your have a problem that will destroy you and turn your three children into compulsive liars just like yourself. You have to think before you can stop hating me and ask yourself why was I chosen to lecture at Harvard Medical School and your were not?  Because I don't hate people like you, James Walker and Andrea James. But your living in the gutter and you don't know how to get out so you and your buddy James Walker is not your friend and will climb over your back to get what he wants because his goal it to eliminate any person that he believes that might blocks his way and that includes you!
Seana Richmond CE aka Iluv2zap your hatred on this site towards me is out of control and I can tell you after having seen Andrea 's posts across a half dozen TG sites and interacted many times with her,  Andrea James is the  nutjob. While Seana Richmond CE aka Iluv2zap is  hiding behind her computer assaulting me with your vile deep seated hatred and lies and when it comes to being a nutjob you take the cake with more lies and it was amazing when your best buddy James Walker the VII Non-Licensed Electrologist admitted he flunked his Certified Professional Electrologist examination to make a political statement is a hoax because he flunked period because of his lack of intelligence and low IQ. Seana Richmond CE aka Iluv2zap you need to be aware that Andrea James will turn on you like she has done to others because she believes in hatred and I just can't believe, that you believe her lies and I have to put up with your malicious hateful sickness coupled with your attacking me because I am a Massachusetts state licensed and registered electrologist because Andrea, James and James Walker are,"Pea Green Envy" with envy because I have a good education and excellent reputation as an electrologist and I work for a living.
NEVER FORGET WHEN ONE TRANSWOMAN OR AN AFRICAN-AMERICAN KNOWN AS JAMES WALKER VII MISGENDERS TRANSWOMEN IT BRINGS ALL OF US DOWN AND MAKES ALL OF US LOOK BAD. FACT JAMES WALKER THE VII IS NOT GAY, NOT LESBIAN, NOT BISEXUAL AND IS NOT TRANSGENDERED NOR IS HE A FRIEND OF THE TRANS-COMMUNITY IN ANY FORM OR MANNER PERIOD. JAMES WALKER IS A PREJUDICE HATEFUL LIAR TRYING TO INTRUDE, AND FORCE HIMSELF AND ESTABLISH HIS DEMEANING WAYS INTO OUR TRANS-COMMUNITY SO HE CAN PROFIT FROM US BY HIS DIVIDE AND CONQUER TACTICS. JAMES WALKER THE VII IS NOT A FRIEND OF THE  TRANS-AMERICAN-COMMUNITY BECAUSE HE USES HIS SPECIALIZED FORM OF MISGENDERING, PREJUDICE, BIGOTRY AND HATRED TO HURT AND CAUSE PAIN TO THE MEMBERS GLBT COMMUNITY. Copyrighted By Kimberly Williams R.E. 2023